2022 was a successful year for the Office for Technology Transfer, with a record number of licenses, disclosures, and strong revenues for the institution – all possible due to WHOI's world-class innovators. Thank you to all staff that worked with OTT throughout 2022, contributing time and ideas to support positive technology impact.
Incentivizing Innovation and Advancing Technologies
Funded Innovations with Impact Potential
Thanks to funds from licensed technologies along with generous donors to the Atlantis Invention Fund, OTT was able to support the advancement of technologies with commercial potential – distributing nearly $300,000 in funding to awarded projects through the Translational Research Funding Program (TRFP). OTT also aimed to make funding available to more of the WHOI community through a simplified application process. Learn more about awarded projects below and find out how to apply for next year's awards here:
---
Supported WHOI Staff with Paid Time to Work with OTT
We understand the process from disclosure to licensing can require time with OTT on the part of inventors. In 2022 OTT launched a pilot program- providing funding for activities like disclosures, patent-related meetings, or technology update meetings. By offering paid time for disclosure and support of IP activities, OTT aims to make commercialization activities more accessible to all staff at the institution.
---
Provided New Online Resources: Launch of New Disclosure Portal for WHOI Inventors
We are excited to announce a new Inventor Disclosure portal! Through the online portal, inventors can submit disclosures and check on submissions through the disclosure timeline. Implementation of the new portal allows inventors to stay updated on the status of their disclosures with OTT.
%
Increase in Disclosures (2021-2022)
Increase in Disclosures from Biology
Increase in Disclosures from Marine Chemistry & Geochemistry
Increase in Disclosures from Physical Oceanography
Each year, OTT awards applied research funding to projects with commercial potential in need of further technology advancement. These funds come from a combination of WHOI's royalty stream from licensed technology and generous donors to the Atlantis Invention Fund. 
Congratulations

to the three projects awarded funded for 2023!
NaviNode
Jeff Kaeli, Nick Rypkema, Fred Jaffre
Awarded: $100,000
A navigational scheme encoding pings with small amounts of latitude and longitude coordinate data underwater. When integrated, NaviNode can operate without requiring prior communication with the AUV or ROV.
Optical Calibrator
 Paul Fucile
Awarded: $75,000
Provides on-orbit calibration of optical and thermal cameras used in small satellite payloads. Providing calibration across multiple detectors and bands improves satellite capabilities for observations and data collection. 
Rapid Seeder
Robin Littlefield, David Bailey, Ben Weiss
Awarded: $100,000
An attachable device for kelp farmers to deploy seaweed seed-string to farm structures quickly and more efficiently. The Rapid Seeder aims to reduce labor, time, and costs with the seeding process. 
Increased Industry Engagement Around Innovative WHOI Technologies
Completed A Record Year for WHOI Licensing
With 5 executed licenses, 2022 brought WHOI's highest number of annual licenses to date. The innovative technologies licensed from WHOI this year come from across the institution, across research departments, and from a variety of WHOI innovators. We hope to continue to see this number grow along with revenues that can be used in support of WHOI's world-class research. In pursuit of licensed technology and industry partnerships, WHOI OTT increased industry engagement and outreach- with more than 328 industry interactions.
---
Forged Collaborative Business Partnerships
During the summer, OTT collaborated with graduate students from the Tufts Gordon Institute. Two teams of students, bringing engineering and science backgrounds worked on market research and commercialization strategies for WHOI innovations. At the end of the summer, the teams identified pathways to bring these innovations to market. Partnerships with MBA programs like Tufts Gordon Institute allow WHOI to benefit from Boston's world-renowned academic institutions and entrepreneurial ecosystem despite our Cape Cod location.
---
Promoted Understanding of Industry Needs
This year we hosted Composite Energy Technologies on campus to discuss collaboration and licensing opportunities. Thank you to all who attended the talk! We hope to hold similar events in 2023!
---
Delivered Market Research Resources and Direct Industry Feedback for WHOI Innovators
To better support WHOI innovators and understand impact potential of WHOI innovations, OTT provided increased market research data and direct customer and industry feedback on WHOI innovations to inventors. This data helped determine commercialization and technology advancement pathways for innovative WHOI tech.
$
In Royalties and License Fees
%
Increase in Licenses (2021-2022)
%
Increase in Revenues (2021-2022)
2022 Licensed Technologies
2022 Issued Patents and Filings
Non-Provisional Patent Application Filings
Provisional Patent Application Filings
Improved Strains of Algae and Uses Thereof: Scott Lindell, Charles Yarish, Sergey Nuzhdin, Kelly Deweese, Gary Molano

Wave-field Inertial Measurement System: Alexander Ekholm
High Volume Multi-Sampler: Annette Govindarajan, Dana Yoerger, Abhimanyu Belani, Amy Kukulya, Daniel Gomez-Ibanez, Allen Adams
Acoustic Telescope Apparatuses and Method of Using Same: Ying-Tsong Lin, Don Peters, John Kemp
Unmanned Underwater Vehicle with Plurality of Stern Thrusters for Propulsion and Heading, Pitch, and Depth Control: Nicholas Rypkema (WHOI), Supun Randeni Pathiranachchilage (MIT)
Recovery Sensor Locating System and Method of Use: Timothy Kane
High Scope Multi-Layered Stretchable Hose: Don Peters
External Payload Deployment System: Jeff Kaeli, Robin Littlefield, Carl Fiester
Providing educational resources and opportunities for WHOI staff
In 2022, OTT continued to provide educational opportunities for WHOI staff around OTT services, IP protection, licensing and commercialization, among other topics. We met with all new WHOI employees along with all WHOI research departments to provide an introduction to the department, staff, and services and learn more about needs or opportunities for increased education and interaction.
Throughout the year, OTT had over 700 individual interactions with WHOI inventors, researchers, and other personnel- many working with the department for the first time.
The team also worked to find and distribute various funding opportunities, seminars, and events happening in the Boston area or virtually that could be useful for WHOI staff developing or advancing innovative technology.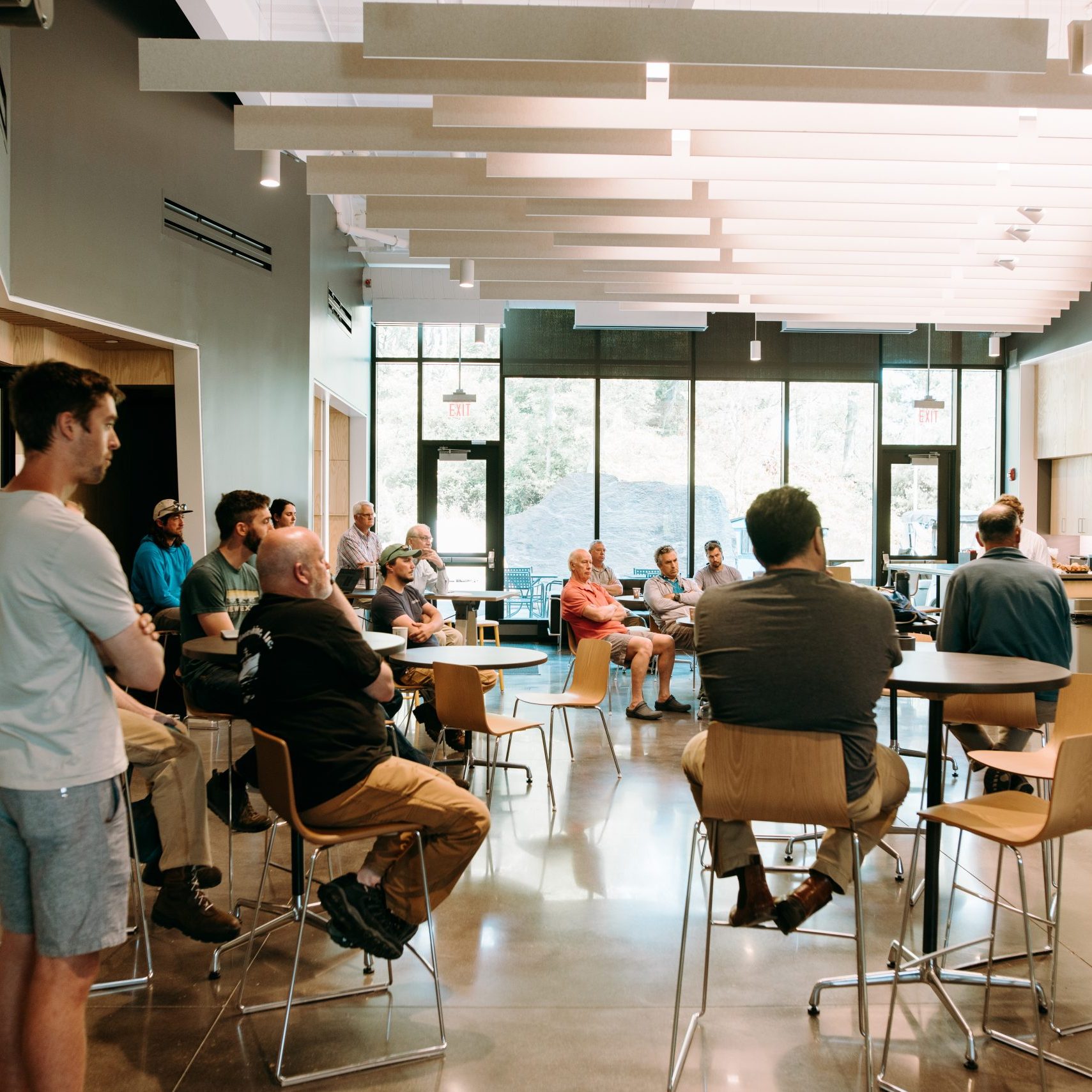 Have you checked out the latest OTT online resources?