Innovative WHOI Winch Design Licensed to InterOcean Systems for New UVM Research Vessel
Woods Hole Oceanographic Institution (WHOI) has completed a license agreement with InterOcean Systems, LLC. for an innovative marine winch design, soon to be part of the new University of Vermont research vessel. The unique winch build will enable more efficient operations for both personnel and power. The vessel is designed as a hybrid research boat that will dually operate as a classroom and laboratory for research activities on Lake Champlain. 
"WHOI's innovative compact winch design is a perfect fit for UVM's new hybrid powered catamaran research vessel now under construction. No other winch option came close to matching the power to weight ratio these electric winches offer, and scaling them to our requirements was not an issue," said Captain Stephen Cluett from the University of Vermont.
Inventors and WHOI engineers, Jamie Haley and Josh Eaton created the Compact Electric Winch to maximize operations without compromising deck space or power consumption. Compared to marine winches currently available on the market, the WHOI Compact Electric Winch is advantageous in three main areas: size, weight, and operations.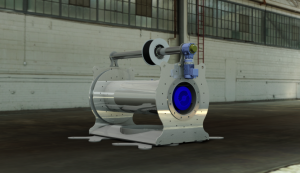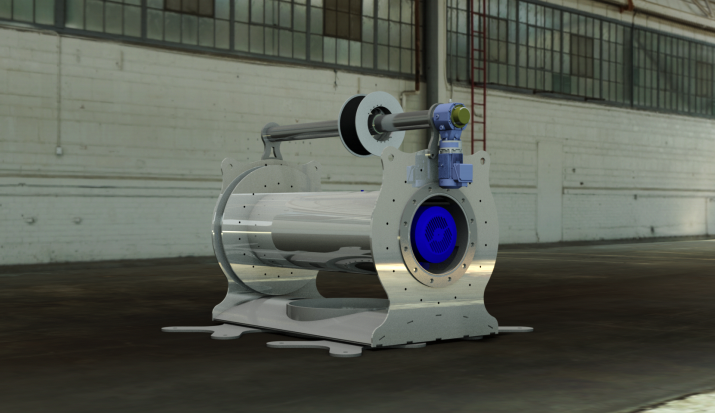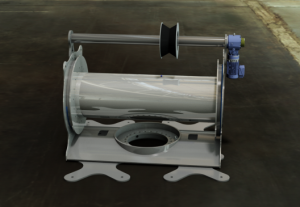 Size
To reduce deck space, the compact design features a frameless build and, for the first time ever, utilizes the drum as a structural member. The capacity of the winch drum is capable of also housing various cables needed for research and winch components. The motor-in-the-drum design was also configured to make maintenance quick and easy. 
Weight
The Compact Electric Winch is lightweight thanks to the frameless design and simplified components.
Operations
The scalable design can be adapted for user-specific needs, negating the typical requirement for customized winch solutions for every application. The winch allows for a 360 degree easy hand-rotation that can lock the winch into place on the base allowing for movement when needed.
"As part of UVM's Rubenstein Environmental Program, we particularly like the absence of hydraulics to reduce the environmental risks when working in sensitive areas. I dare say these novel winches will likely attract as much attention as the new vessel itself," added Cluett.
For more information regarding the UVM research vessel build check out the articles below:
For more information about the WHOI Compact Electric Winch check out the resources below, or contact the Office for Technology Transfer, techtransfer@whoi.edu